How to Keep Kids Busy When You Work at Home
Finding things for kids to do while you work at home can be a full-time job in itself—which is why a work-at-home parent's kids must learn to find their own things to do. Yet most children aren't born knowing how to entertain themselves; it takes practice.
Of course, kids would prefer a daily menu of things to do that are all super exciting (and most likely require parental help). It takes a little encouragement and some training. When children settle down with these less exciting but still enjoyable activities, they expand their attention spans and begin learning how to keep themselves busy.
1. Keep Your Kids Busy With Play Dates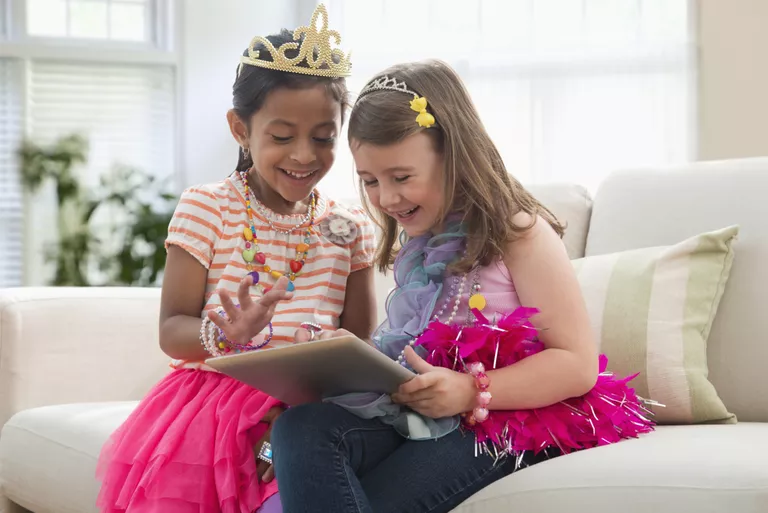 Ages: Toddler and up
Believe it or not, hosting a play date can actually be an opportunity for work-at-home parents to actually work. School-age kids can, and should, play together without a lot of adult intervention. If you plan to work while they play, remind your children of the ground rules in advance and invite a friend that they get along with well.
If you're hosting a toddler or preschooler, you have to stay pretty close, so working is not an option. But this is a good opportunity for a kid swap. You host one day, and the child's parents reciprocate another.
2. Keep Your Kids Busy With Art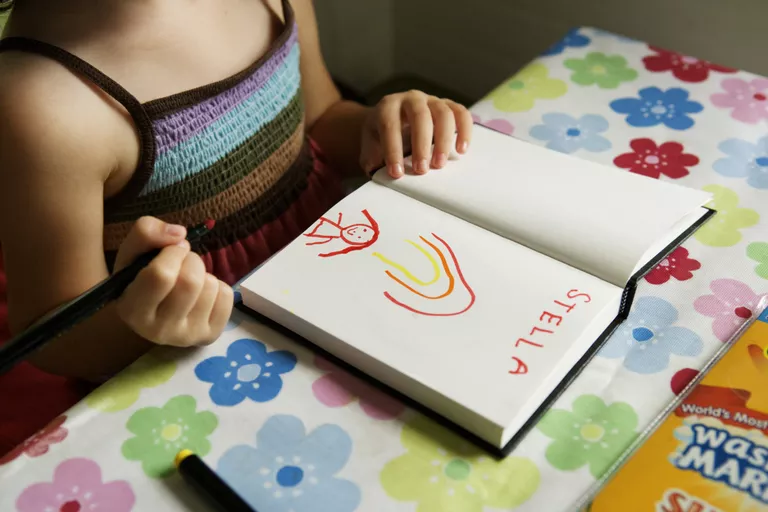 Ages: Preschool and up
Art projects can keep some kids occupied for hours. However, if this is to be an independent activity, children should be able to do most of the setup and clean up on their own. So keep it simple! For younger children do projects that don't require cutting or you can do the cutting in advance. So for the youngest kids, this might be as simple as coloring.
We have a dedicated art space in the basement, so all supplies are at hand. Since it's out of sight, I usually need to check to be sure that clean up actually happened.
3. Keep Your Kids Busy With Reading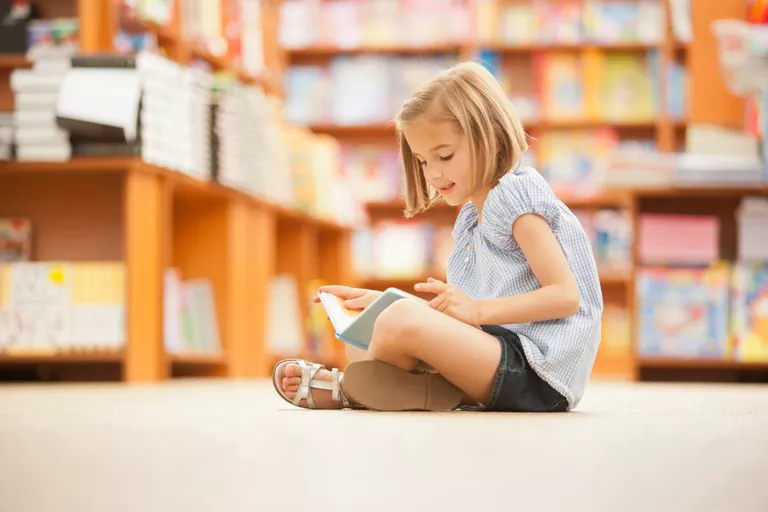 Ages: 8 and up
Though many kids younger than 8 can read, for reading to be an independent activity child have to get to a certain level of proficiency. However, there are many wordless or nearly wordless books that will engage kids of all ages and reading levels. And these are a great place to start because if you send a reluctant or struggling reader off to read something difficult while you work, you won't be instilling a love of books—quite the opposite.
So to encourage reading, let kids choose several books from the library. Plus, pick a few yourself in case they are unhappy with their choices later. Better to return some unread than to not have a good book on hand when needed. If you have an e-reader or tablet, that is great but having some old-fashioned books on hand may encourage browsing, which can turn into reading.
My older daughter liked to read chapter books to my younger daughter when she was not quite an independent reader. However, it takes an effort to find books that interest both. Perhaps, joining a summer reading program or making up a reading challenge can get your kids to hit the books.
If your kids are just not into books, don't give up. Try the next activity for kids to do while you work!
4. Keep Your Kids Busy With Audio Books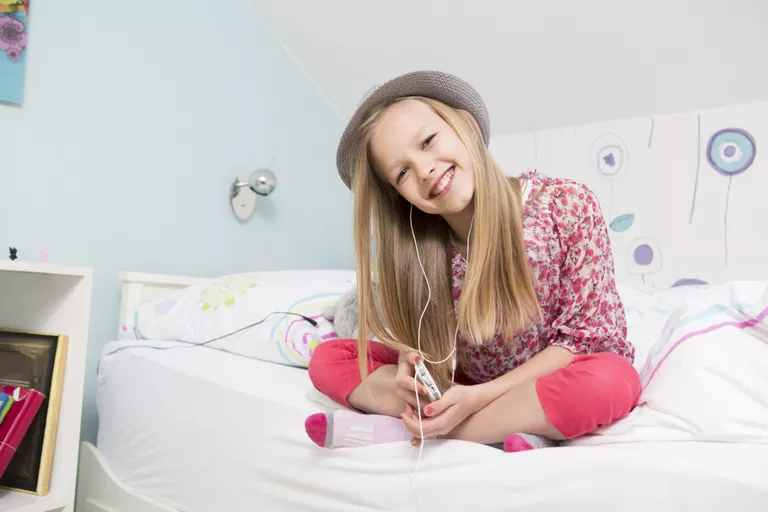 Ages: Preschool and up
With audio books, kids can learn to appreciate the art of storytelling before they can read. And kids who can read can expand their horizons. Those who are not strong readers can enjoy a good book. They still should do an actual reading at another time when you are available to help,  but if a child struggles with reading, then while you are working is not the time for independent reading.
Audiobooks are expensive, so I take them out of the local library. Sometimes, when it's necessary, I go in and pick up a CD, but other times I'll download an audiobook from the library. When my kids were little, our library also had a "dial-a-story" hotline, a constantly changing roster of short stories. Today there are many podcasts for kids that fit the bill.
5. Keep Your Kids Busy With Educational Games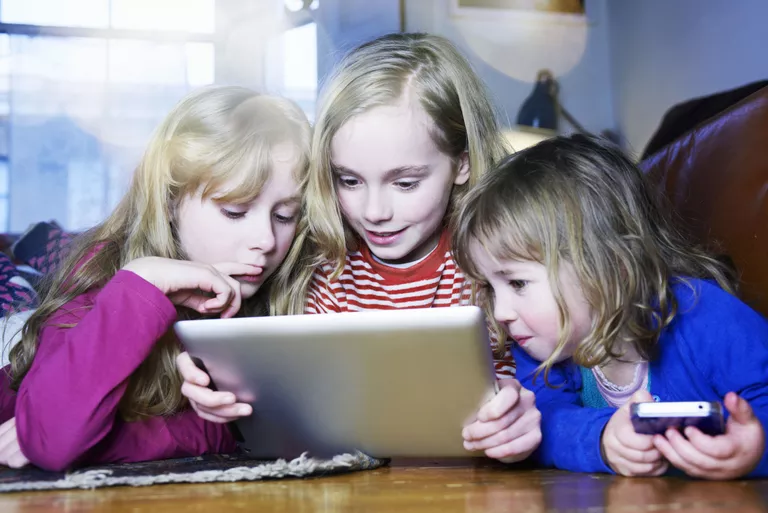 Ages: Preschool and up
If you have a computer or tablet available to your kids during work hours, educational computer games impart a little learning and some fun at the same time. These games keep kids thinking and that keeps boredom at bay.
I set a time limit in advance on electronic games, even educational ones, because kids can find it hard to disengage from their screens. And honestly, as a parent, it is easy to let this quiet time for you go on longer than it should. Kids need a wide variety of activities to truly learn to play independently so too much time in front of a screen can run counter to what you are trying to accomplish.
6. Keep Your Kids Busy With Naps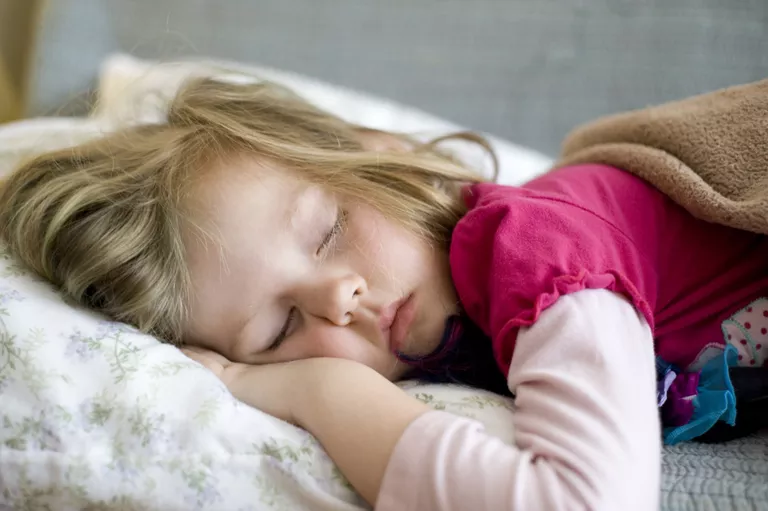 Ages: Until age 4 (maybe!)
Some work-at-home parents work during nap time and get a lot done. But this won't last forever. Keep in mind that napping habits change frequently. Don't schedule important phone calls or figure on meeting a deadline during the nap time.
Because of the unreliability of nap time, I suggest planning non-essential, usually non-work tasks for nap time, i.e. resting, household chores, reading, etc. If you do get some professional work done, then that's a bonus.
7. Keep Your Kids Busy With Toys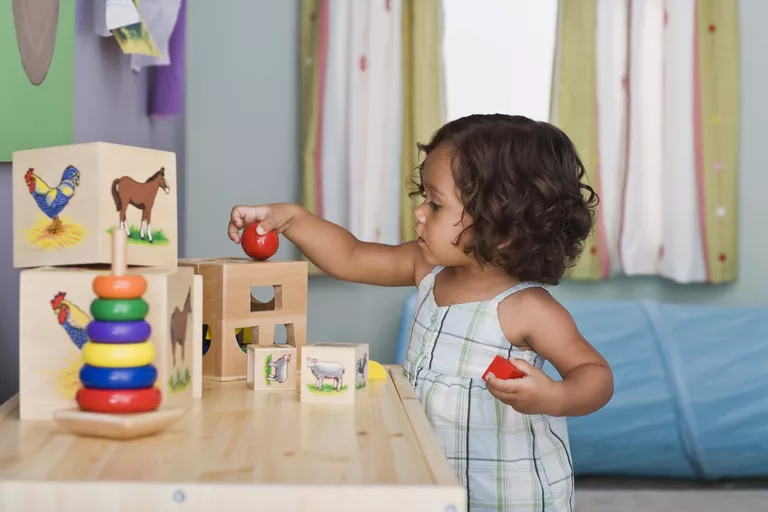 Ages: Toddler and up
Sounds obvious, but any parent who's sifted through the toy box just after the holidays knows how quickly kids lose interest in their toys. Put away some toys for a period of time. When they come back into the rotation, they seem like new. My mother taught me this toy rotation trick for toddlers, but you'd be surprised at how well it works for older kids too.
Board games, cards, construction toys, trains , playsets, and puzzles are just a few of the good toys for WAHMs' kids that can keep kids engaged for hours. But sometimes they have to be reminded of these toys. Whenever I think my kids are too old for the Thomas the Tank Engine, they surprise me and pull out the bin of trains, now in the basement, and start building.
8. Keep Your Kids Busy With Their Imaginations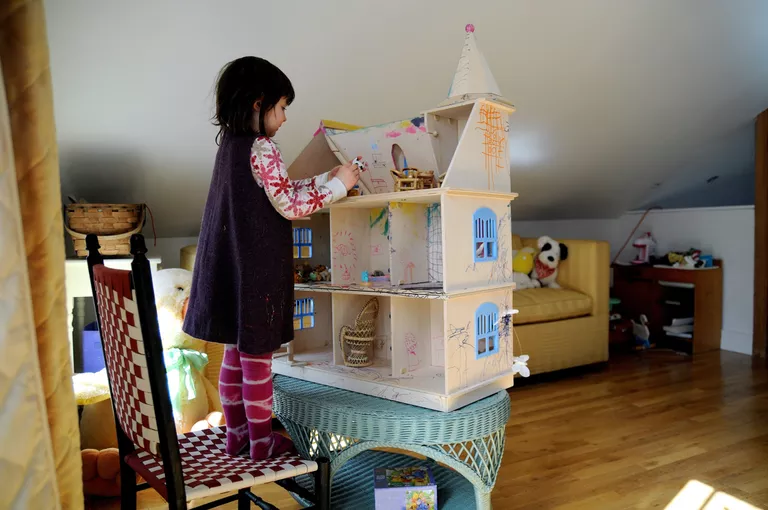 Ages: Toddlers and up
This is not something you can mandate or count on, but when it happens, it's a beautiful thing. Younger kids are naturals at this, creating elaborate fantasies with stuffed animals or action figures. With older kids, you can encourage imagination by suggesting they produce a play or write a story. Also along these same lines — in that it's difficult to compel but wonderful when it happens — are playing with pets or making music.
9. Keep Your Kids Busy With Playing Outside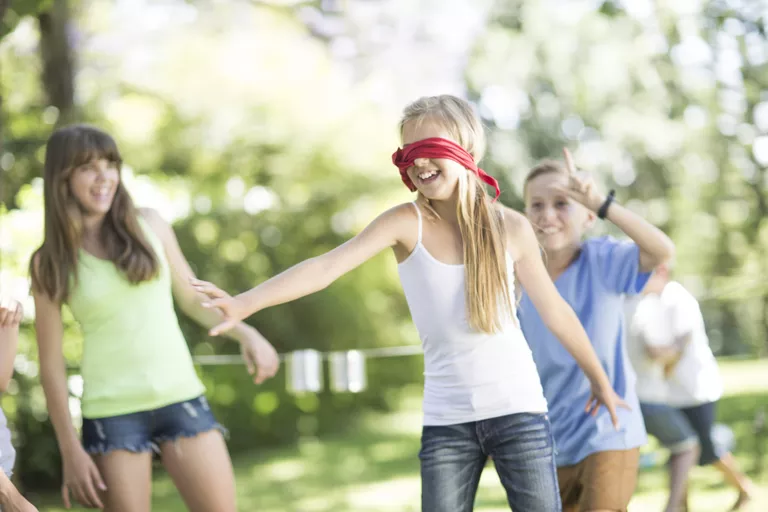 Ages: School age and up
The feasibility of this depends on your home's set up and children's ages, but it's something to think about on snow days and summer holidays. Perhaps, you can take your laptop outside or to the window. But you absolutely must keep a close watch.
From my office, I have a clear view of our small, fenced patio, so when my school-age kids asked to play in the hose, I said OK. When they later asked for the dish soap, I didn't think too much about it—until I looked out the window. It looked as if it had snowed in July. Soap bubbles were everywhere! It all washed down the drain, and a good time was had by all. But I should have asked questions when they requested soap.